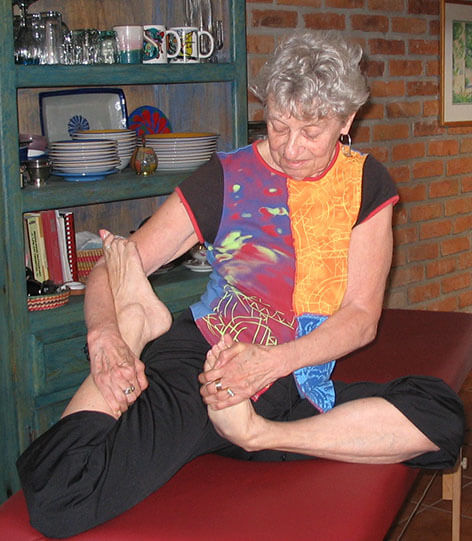 Heather Wallace, the creator of the Wallace Method…a powerful, unique pain management therapy, died Sunday, 11 October 2015, in Minneapolis, MN. Her work had benefited thousands over the more than 25 years she practiced in Minneapolis and in Puerto Vallarta, Mexico, where she spent winters in her cherished tropical home.
She changed my life…as mentor, friend, and teacher. I owe the development of Organic Stretching, my improvisational movement program (based on the principles of her beautiful system), to Heather and her encouragement and support.
Among her many passions in life were wall climbing, travel, and art…appreciator and collector. That is what brought us together at a Wednesday Art Walk in Puerto Vallarta, in 2006. Her home in Puerto Vallarta was filled with tropical inspired pieces from local artists.
She peaked my interest that evening, saying that she "sculpted bodies." Actual physical bodies. I discovered that she didn't mean liposuction or scalpels, but instead her subtle movements that opened the body to release tight restrictions which held the system in misalignment. It seemed a miracle when she eliminated very old problems. And so, thousands had made their way to her studios over the years to find in her system something no one else had been able to achieve for them.
Heather was happiest when she had a body on her table and a challenge to give that client freedom of movement and freedom from pain. Thank you, Heather, from me, the other Wallace Method practitioners, and all of the countless people whose lives you changed, often in very dramatic ways. RIP
Author Pat Henry and Heather Wallace making plans for the Puerto Vallarta Workshop in 2007.
Please share your memories of Heather and messages below. Thank you.