ORGANIC STRETCHING®:bodymind movements DVD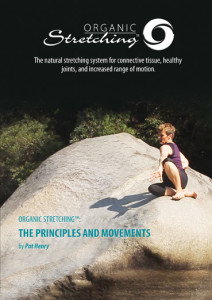 ORDER DVD …..$37.50 plus shipping and handling or
WATCH INSTANTLY on your PC, Mac, compatible TV or device…$29.99
Partial Review by Deane Juhan: Author…Job's Body: A Handbook for Bodywork
…Very like Trungpa's groundbreaking Cutting Through Spiritual Materialism in spirit and intention, "Organic Stretching" cuts through imitative discipline and opens the door to the celebration of your own idiosyncratic being and its expression–like no other's–in your own joy of movement and self-development…read more


 

 
Organic Stretching Students:
The body simply forgot about the old limitations and habits.  That was exactly what I wanted and needed, to move beyond the unnecessary limits and bad habits which keep my body in pain.
My body thanks you.
…heals and restores in a way that no other exercise can.
It's unlike anything I've seen or experienced before. My body feels energized and comfortable like it felt 30 years ago.
…a great tool for preventing future problems and limited mobility…something important as we age.
In Organic Stretching®: Principles and Movements Pat Henry leads you through demonstrations of the principles and movements that underlie the program.  In the three improvised sessions, Henry invites you to follow her as she follows the guiding voice of her body, describing the movements that she is making.  With regular practice you can find the new freedom of movement, increased range of motion, and reduction of pain other students of Organic Stretching® are enjoying as they allow their own bodies to create the moves they need.
Production Credits:
PRODUCER: Pat Henry, Founder of Organic Stretching®:bodymind movements

CINEMATOGRAPHY: Hugo Lopez & Christina Rubini/HBOSS  ENTERTAINMENT

GRAPHIC DESIGN: Peter Braun W/guacamole-inc.

MUSIC: Raoul Diaz

LOCATION: Vallarta Botanical Gardens AC

Duration: 45 min approx • Language: English
For your free bonus downloadable guide to the Principles and Movements, Contact Organic Stretching®